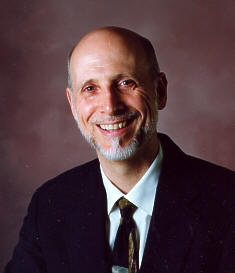 Propaganda Rahasia Peta Dunia Yang Sebenarnya
Pendapat ini disampaikan oleh Lloyd Pye, adalah seorang penulis dan peneliti yang dikenal secara luas karena karyanya "Skull Starchild" dan karena Best Sellernya "Everything You Know is Wrong". Pye mulai menulis fiksi dengan sebuah novel yang sangat menggebrak tentang sepak bola perguruan tinggi berdasarkan pada karir kuliahnya, diikuti oleh sebuah hi-tech Cold War spy thriller, kemudian ia menjadi penulis skenario di Hollywood sebelum akhirnya ia menemukan kecintaannya yang sesungguhnya dalam menulis nonfiksi alternatif.
Seperti yang agan semua ketahui bahwa peta dunia yang kita tahu adalah seperti ini

atau seperti ini

tahukah agan siapa pembuatnya??
Ia bernama Gerhardus Mercartor (5 Maret 1512 - 2 Desember 1594) adalah seorang pembuat peta, lahir di Rupelmonde di County Hapsburg dari Flanders, bagian dari Kekaisaran Romawi.
Peta itu dipesan oleh orang-orang eropa pada abad ke-16 (1569) yang pada saat itu eropa dikenal sebagai pusat dunia (The Center of Universe). Tentu saja Mercator melayani permintaan majikannya.
Dan sekarang, walaupun lebih dari 4 abad berlalu, hal tersebut tetap diyakini sebagai kebenaran oleh sebagian orang. Tapi apakah benar bahwa peta tersebut dibuat dengan benar? Atau ada tujuan dibalik pembuatan peta tersebut?
Untuk membuat peta 2D dari globe 3D pasti terdapat sebuah distorsi.
Dalam kasus Mercator ini, dia mengabaikan hal tersebut demi keuntungan majikannya (orang2 eropa). Dia menciptakan peta yang bertujuan eropa menjadi pusat pandangan (berada ditengah peta) dan sengaja diperbesar beberapa kali ukuran sebenarnya. Eropa di letakkan ditengah peta yang tentu saja tidak ada yang keberatan pada masa itu.
Dan generasi sesudahnya tetap menggunakannya, dan masih tidak ada yang tahu apa yang bisa menyebabkan eropa yang kecil dan terkucil diujung utara dekat kutub menjadi eropa yang besar dan mengesankan yang terlihat seolah2 terletak di tengah bumi (The Center of The World).
Belahan bumi sebelah utara yang dihuni oleh ras kulit putih yang hanya berukuran 18,9 juta mil persegi terlihat di peta ini jauh lebih besar dari pada belahan bumi sebelah selatan yang dihuni ras kulit hitam/coklat yang berukuran 38,6 mil persegi.
Eropa yang berukuran hanya 3,8 juta mil persegi terlihat jauh lebih besar dibanding Amerika Selatan yang berukuran 6,9 juta mil persegi
Pada kenyataan sebenarnya China 3,7 juta mil persegi adalah 4X lebih besar dibanding Greenland yang hanya 0,8 juta mil persegi. Tapi di peta Mercator, China tampak lebih kecil.
Scandinavia yang hanya 0,4 juta mil persegi disini nampak mengerdilkan India 1,3 juta mil persegi yang sebenarnya 3X lebih besar.
Alaska yang kecil, hanya 0,6 juta mil persegi digambar jauh lebih besar dibanding Mexico yang 0,7 juta mil persegi.
Terakhir, distorsi yang mungkin paling mengerikan ditemukan saat kita membandingkan Uni Soviet "Si Gemuk" yang berukuran 8.6 juta mil persegi dengan Afrika "Si Kurus" yang berukuran 11,6 juta mil persegi.
Kita tumbuh dan belajar selama ini dengan meyakini kebenaran dan keakuratan peta ini. Ini adalah peta yang sama, yang masih digunakan saat ini dalam program aplikasi seperti
Google Map
. Yang merupakan sesuatu yang diandalkan oleh jutaan orang setiap hari. Kita semua benar-benar diyakinkan, bahwa hal tersebut menunjukkan dengan akurat seperti apa dunia kita terlihat saat ini.
Jadi sekarang adalah saat yang tepat untuk
berhenti berpendapat
bahwa "Ilmu Pengetahuan Yang Kita Tahu Akan Selalu dan Selamanya Benar".
Berhubung banyak yang nanya, bagaimana seharusnya gambar peta dunia dlm 2D. Jawabnya memang belum ada yang bisa menggambarkan peta dunia 2D yang sesuai dengan globe 3D.
peta dunia dibawah ini bisa menjadi rujukan sementara.

Peta dunia diatas berjudul "The Atlas of The Real World" yang dibuat menggunakan software untuk menggambarkan peta negara-negara di dunia, bukan oleh ukuran fisik mereka, tetapi oleh kepentingan demografis mereka pada berbagai mata pelajaran.
Ukuran masing-masing wilayah merupakan perbandingan luas dalam proporsi yang tepat antara negara yang satu dengan yang lain, memberikan perspektif yang sangat berbeda dibanding proyeksi Mercator yang paling sering digunakan.